Expertise
SPOT.UZ Interview
2023/05/10 — Gennadiy Gogeniya (CEO, RTL Alliance) and Nikita Shrubok (Regional Director) gave a detailed interview to the Uzbek business publication SPOT.UZ, dedicated to the anniversary of the opening of the RTL Alliance representative office in Uzbekistan. The experts spoke about the specifics of the logistics business in the region, gave their assessment of market development trends and shared the company's plans.
Open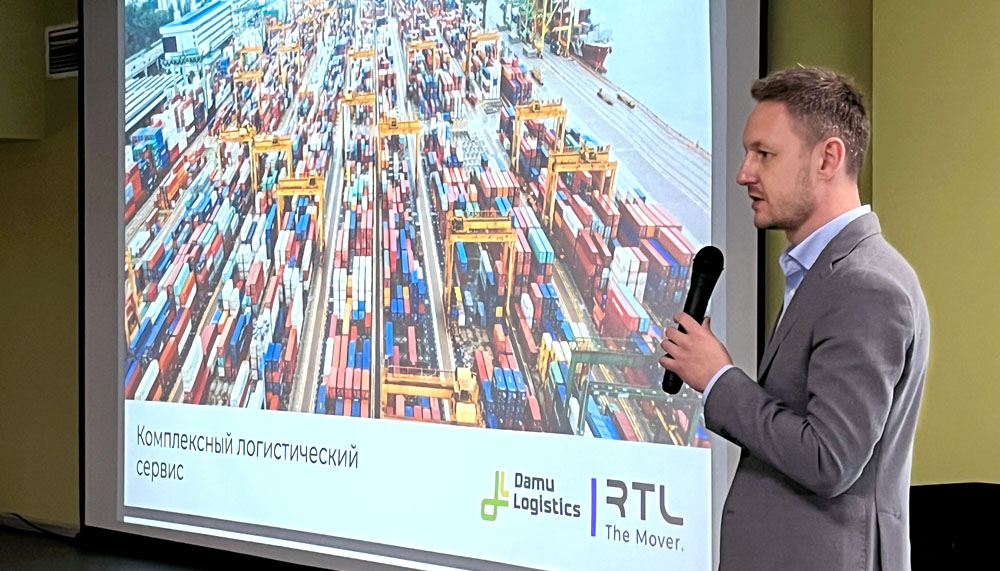 DAMU Logistics meeting
2023/02/09 — Nikita Shrubok (Regional Director) and Dmitry Bashko (Commercial Director, RTL Alliance) spokes in Almaty as an experts at a meeting with clients of DAMU Logistics. The topics of the speech are the solution of urgent logistics problems and a integrated logistics service.